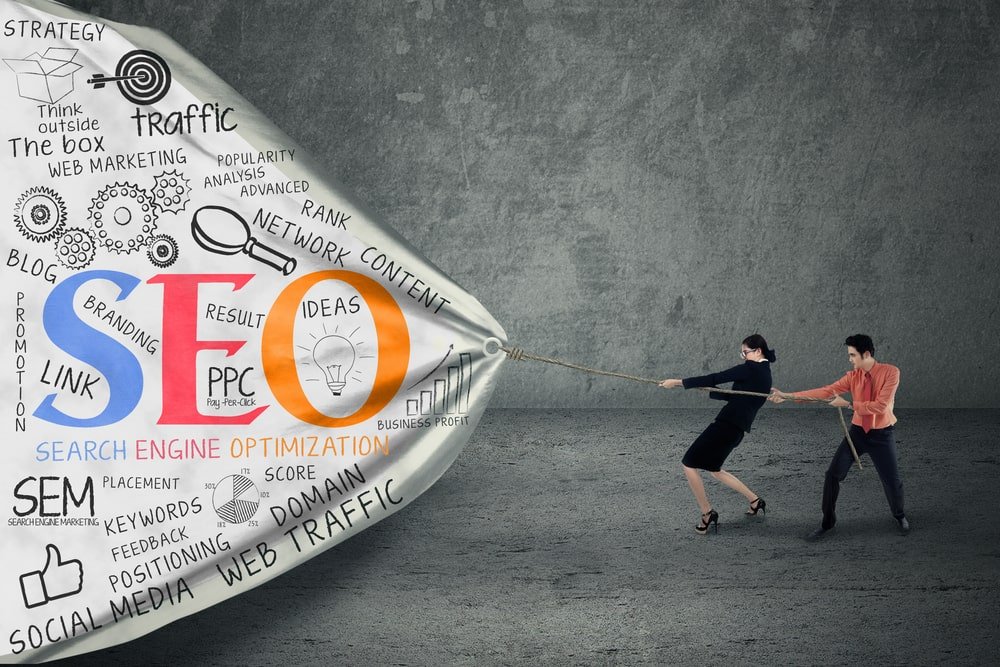 How to start SEO Agency in less than Rs. 999 a month
What if I tell you, you can start your own SEO Agency for less than Rs.999 a month? Yes, bro, this is not a joke. You wished to start a business with lowest capital? So, here is the blueprint for you in this article below.
What are the essentials to start an SEO agency?
Build your Skills and acquire knowledge of SEO
The first step in any business is knowing it from inside out. When we say SEO, it means you are going for something that requires a lot of efforts and commitment. The SEO field means you must know the latest updates, strategies going in the market, the types of practices which are working. In this world, information gets outdated easily, hence, you need to upgrade yourself at regular intervals.
As a newbie, what you can do to start an SEO Career?
A lot of content is available on Google, YouTube and Udemy if you really want to start. One of such courses in available here. (If you need free coupons for the course, drop a mail at rajkhushank@gmail.com)
How to start doing SEO for any website:
Knowing keywords and content research and analysis: Know the product, client and their competitors. Try to understand what types of terms people use to search as keywords and what types of content is working.
Knowing the audience: Narrow as much as possible to reach the most potential clients or customers, use criteria like age, demographics, device-based-filtering, employment status, lifestyle, etc.
Content Development, SEO Writing: Now you have a good idea of your audience. The content now can be developed as per the requirements while taking the competitors into consideration. Also keep in mind at least the basics of SEO writing, it focuses more on readability than on vocabulary
On-Page SEO: On-page optimization deals with making all your webpages and the content including images, infographics, links, videos etc. search engine friendly.
Basics of HTML, CSS: People often say "I am not a web developer, why should I go for HTML, CSS man?" Bro, technical optimization requires you to understand codes, design issues can be fixed with the help of HTML and CSS.
Get some hands-on WordPress: More than 50% of websites are built using WordPress, making it easier for the SEO person to work on technical as well as on-page SEO using best tactics and plugins like Yoast SEO.
Technical SEO: Technical SEO can be one of the most difficult part if you are from a non-technical background or one of the easiest and time-saving part if you have done it for 2-3 websites previously. As it takes into consideration the factors like page load time, user experience and mobile friendliness, etc.
Get the Best resources to learn On-page and Technical SEO for a beginner
Off-Page SEO: The repetitive task which mostly follows the latest strategies working in the market like guest posting, web 2.0 submissions, profile, directory & classifieds submissions etc. Off-page optimization also contributes to the domain reputation & authority indirectly.
Cold emailing to convert the leads: Use the skills to know your potential clients and start visiting their inbox with some values in your mails. Yes, so my friends this point discloses a strategy worth million dollars. Using any tool like Semrush or Ahref, find the domain based potential clients and analyze their website and content. Give them free tips and send a free basic report on how their current stats can go sky high with your skills. Doing this can help you get 100s of clients in next 3-5 years for a lifetime.
SEO Toolkit for business worth 5,000-7,000$
The most amazing secret of cost cutting in this business. You can actually have all the premium SEO agency tools at just Rs. 799 per month. Yes, you heard it right, so as you know that you need tools like Ahref, Canva, Grammarly Pro, Word AI etc. to create content, analyze websites, get data and work on strategies.
There are companies which give you access to multiple SEO tools in sharing for this minimal cost of Rs. 799. These tools work only on one IP Address per subscription. So if you need this for multiple locations you may need more subscriptions. But to start off as an individual in initial phase of your agency, you can continue with only 1 package.
Buy your own the best SEO Toolkit at Rs. 799
Website for your SEO agency
Like every business that is associated with Digital world, your agency too need website. Since you have already subscribed to the premium toolkit in the link above, they will also provide you the access to Envato from where you can download the best premium WordPress or HTML theme or templates and use them. Go for a minimal hosting in the initial phase which won't cost you for more than Rs. 150-175 a month including your domain.
Get the best hosting for website here
Do you need advertisement
In India you can get SEO clients in cost effective Adword campaign which may cost around 3k per week. So this bearing cost is your choice or the better option if you want to not go for ads, Work on your own website as SEO person for 3 months, get some traffic and content on it. Then generate leads using the strategy discussed above and that's it.
This is how to start an SEO agency in India with minimum cost